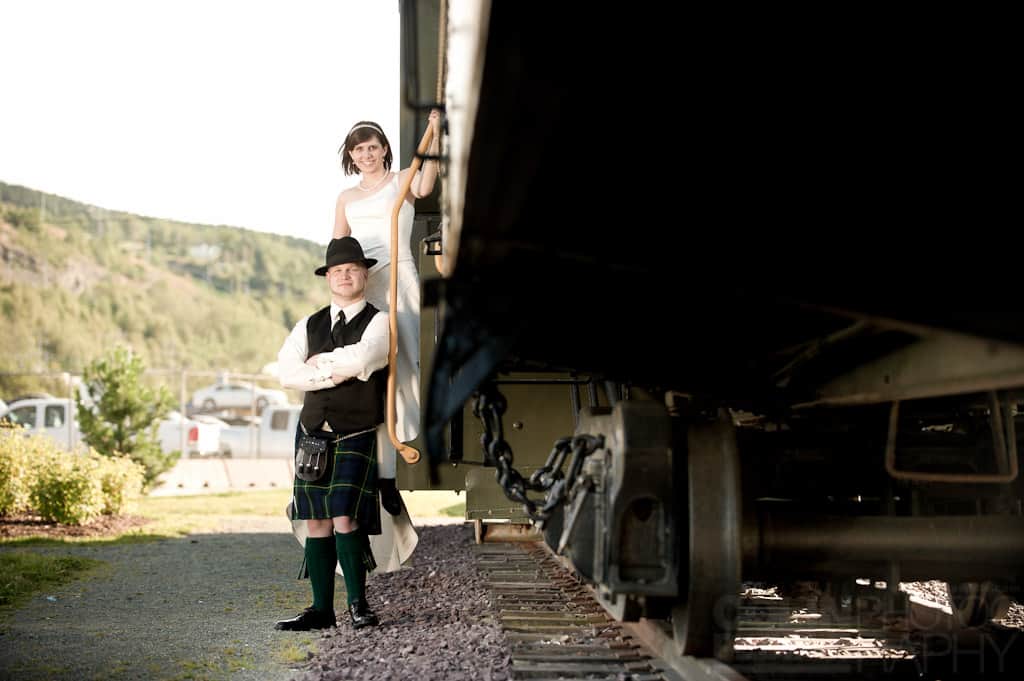 a testimonial from James and Andrea
Thanks Colin! These are great - we have had a few laughs about Al as dancing machine. Thank you so much! You are right - the pictures make me remember more.
- James and Andrea
James & Andrea
A man in a kilt marries a lady in a dress. Congrats guys!