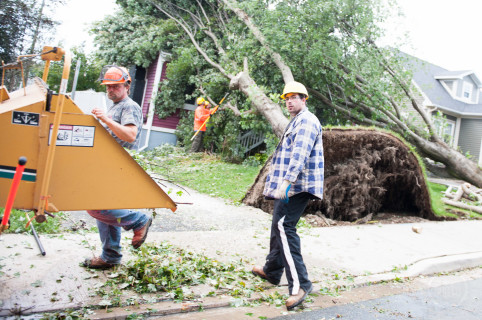 I managed to get out the past couple days to snap a few of the aftermath that Igor left in it's wake. A lot of the damage is being cleaned up fairly quickly so not much remains now.
The major damage is on Random Island and it's probably going to be a little while before it gets open. I heard on CBC Radio today that the CO-OP in Clarenville got a load of fresh food together; bread, milk, water, snacks, vegetables, etc. and stogged a boat bound for Hickman's Harbour.
That is what's great about Newfoundland though — without batting an eye a local business owner used his position to help out not just one person, but several entire communities.
Several people now are suggesting that the military needs to be called in as the scale of the devastation is just too great for local services to clear up in a reasonable amount of time.