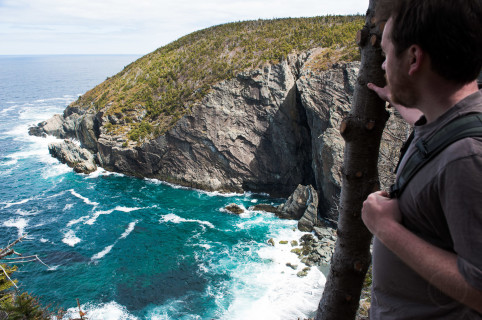 This past Sunday, Mike Edmonds and myself decided it was perfect weather for an all day hike. For the sake of time, we picked the Pouch Cove to Flatrock portion of the East Coast Trail.
Our hike took us about 7 hours, with about 90minutes off trail shooting photos or taking in one of the many marked viewpoints along the trail. I'm really looking forward to doing this trail again and maybe camping a night to catch sunrise in the morning. For no reason in particular we skipped several viewpoints and actually exited the trail before the last leg around the head in Flatrock, so there are several reasons to return. The views on this trail alone made the 7 hours go by very quickly.
East Coast Trail section: Pouch Cove to Flatrock
Time taken to complete: 7~hours (80% completion, several stops)
Trail Rating: 4 out of 5 – Very easy walking, some gentle uphill/downhill sections. Bring food for two (just in case) but water you can limit to 1 liter or less if you don't mind drinking fresh brook water.